Red Class take flight!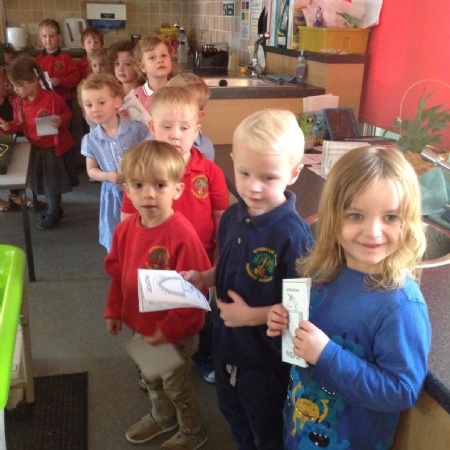 Children in the Red Class have been on a "flight to Africa" this week!
Everyone needed a passport in order to board the flight so the children made one each, writing their names and drawing a picture of themselves! Emma checked all of the passports and showed the passengers to their seats. When everyone was on board, they watched a safety video and put on their seat belts......time for take off!
The children watched a video of a real plane taking off and then landing in Africa!
The next day, it was time for the Safari! The children went outside to the "Savannah" and went searching for the animals, shouting to the rest of the group when they had found one and trying to recreate the animal sounds!....The giraffe sound was a bit tricky! "I think it goes like this...chew chew chew!" one of group announced!
After the safari it was time to go home! The children boarded the plane and got ready for take off, we're pleased to tell you that they have landed safely at London Heathrow Airport!