Magic Reindeer Food!!!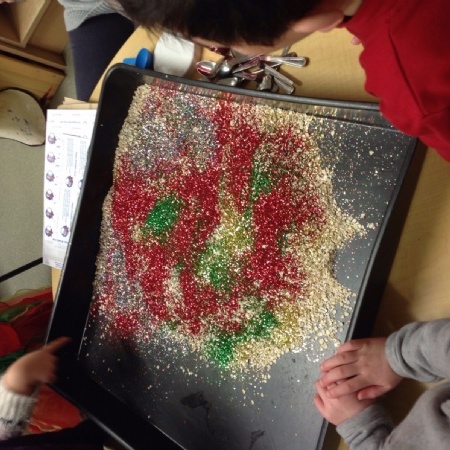 The children helped to make some Magic Reindeer Food this week!
We poured porridge oats into a tray and then had to measure out spoonfuls of glittery 'magic'! The children helped to mix all of the ingredients together and then had to count 4 teaspoons of the reindeer food into paper bags to take home. We sealed them with a special sticker that said "Sprinkle on the lawn at night, the moon will make it sparkle bright. Santa's reindeer fly and roam, this will guide them to your home!"
So make sure you sprinkle some of the Magic Reindeer Food outside on Christmas Eve to guide Santa and his Reindeers to your house!