Chinese New Year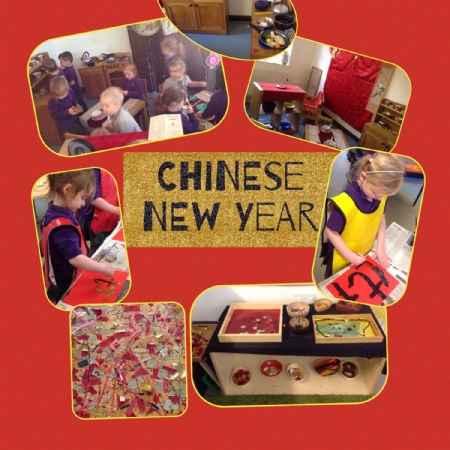 We have been learning about the special lunar festival, Chinese New Year!
This year on the Chinese calendar will be the year of the Rooster. We have shared the story of how the animal new year names were decided with the children. We watched a traditional Chinese puppet retelling of the story on the interactive whiteboard, and talked about how people celebrate the festival.
We have transformed the home corner into a Chinese restaurant/kitchen role play area, which the children have loved! We will be sampling some traditional snacks and cooking some Chinese dishes later in the week.
The children have also been investigating Chinese style mark making to develop their fine motor skills and awareness of other types of print and languages. We have also had lots of red and gold materials available to choose either for sticking onto pictures or to use in our transient art area.
What a busy and exciting two weeks we have had!