Spring is here!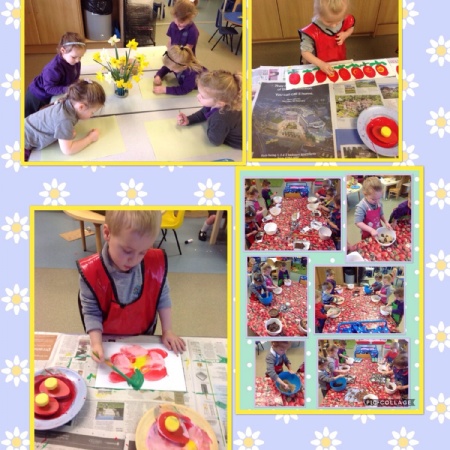 We have started to explore lots of Spring activities this week!
Lots of the children have done some sponge printing this week. Some chose to print individual oval or circle shapes along their pictures and added a green stem using a paintbrush, others arranged the shapes around a yellow circle to create one big flower in the middle of their pictures!
Later in the week, we had a go at some observational drawing of daffodils. We had a good look at the flowers, and carefully drew the stems, petals and trumpet!
We have also been baking some Easter Nests to take home as Easter treats. We melted some chocolate in the microwave and crumbled up the shredded wheat with our fingers. Then we mixed our ingredients together and scooped them into cake cases. When they had set, we dripped more melted chocolate on the top and stuck a fluffy chick on top!