A visit to St Wulfram's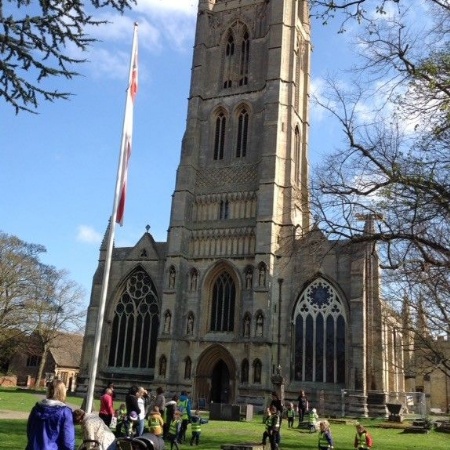 We had a lovely visit to St. Wulfram's Church last week.
Last week everyone used their super listening ears and walked brilliantly and safely to the church.
When we arrived the children were very enthusiastic to have a look around, spotting shapes along the way. Some of the children had been in the church before but were very excited to be able to explore areas they hadn't been in.
We spotted lots of different shapes including; circles, squares, rectangles, diamonds and the children commented on cross, bell, arch and flower shapes! Fantastic!
When we got back to nursery the children had a well deserved cup of milk before home time. I think there were some tired legs after all the walking we did! Well done everyone!