Cooking!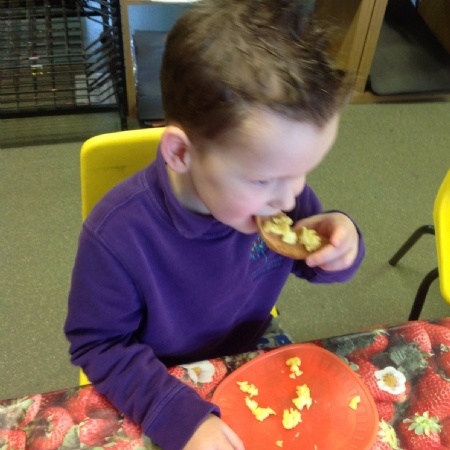 We had lots of egg yolks left over after making meringues at nursery yesterday, so today we decided to use them to make scrambled eggs!
The children watched how the eggs changed from a 'gloopy' consistency, as we mixed the yolks in the bowl, to a smooth mixture before we tipped them into the frying pan. As they were cooking, we talked about how the eggs were changing from a liquid to a solid. We tried to make the scrambled eggs drip off the spoon like at that beginning but they were too lumpy!
"I can hear it bubbling!"....."It's getting hot and lumpy!"...."It smells yummy!"
When the eggs were ready, we put them on the snack table to eat with some toasted bagels!