Sponsored Finger Gym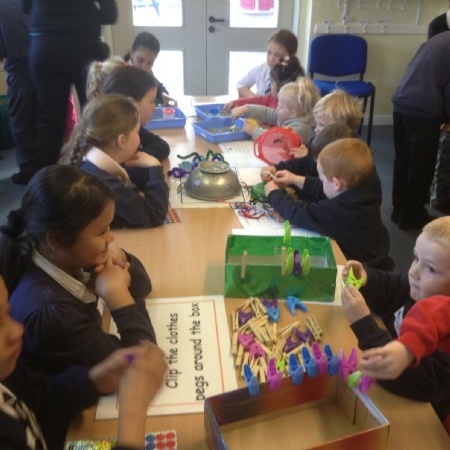 We had such a lot of fun when we did our sponsored finger gym.
Year 3 and 4 pupils from St Mary's Primary School came to help us, we could not have done it with out them, they were fantastic. We had to move around 10 stations and complete a tricky job at each. Each job was carefully designed to help us build up our fine motor skills so that we are getting ready for writing. We had to pick marshmallows up with tweezers, thread pipe cleaners through colanders, draw a picture in fairy dust, balance marbles on golf tees along with lots of other fun and exciting things. As well as improving our fine motor skills we raised money for our end of year trip and for the charity 'Little People'. What a fantastic day!