Remembrance Day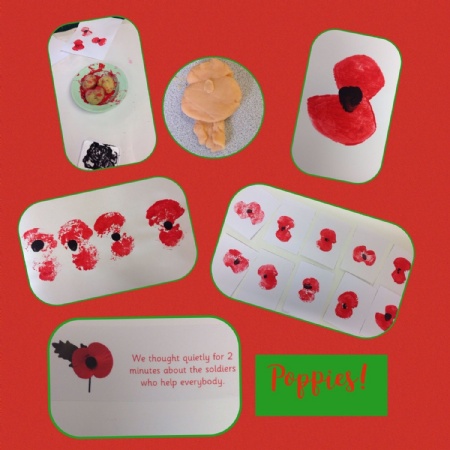 This week the children have all been making poppy pictures for Remembrance Day.
They used potatoes to make red prints on the paper and then made a finger print in black paint for the middle of the poppy. Some children decided to make their own poppies using playdough too!
At 11 o'clock this morning, all of the children sat together on the carpet and took part in the 2 minute silence. Then we watched an animation called "poppies" which explained why we wear poppies.