Children in Need 2016!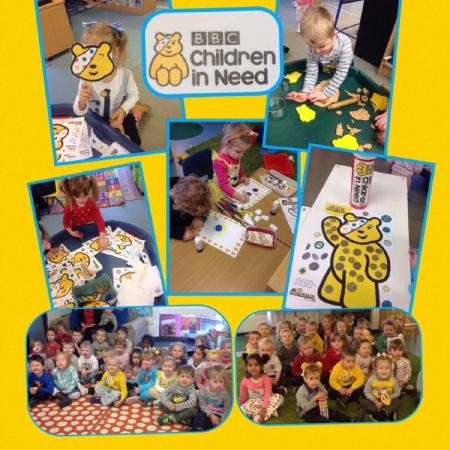 Today we have been fundraising for the Children in Need Spotacular!
Lots of the children have dressed in something spotty for nursery and generously donated some money towards the charity. We have been taking part in lots of Pudsey themed activities, such as baking and decorating spotty cakes, making playdough Pudsey Bears, colouring Pudsey pictures and making Pudsey masks! What a fun day!