Learning about the Past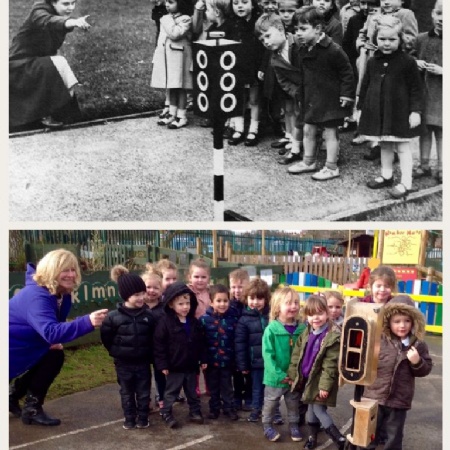 We were very suprised to see a photo of Nursery from 70 years ago on Grantham Matters.
We loved looking at the photo and decided to try and make our own photo.
We have used the photos to 'Spot the Difference' so that we can talk about the past and how somethings are the same and somethings are different.
We wanted to find more photos so that we could learn even more about the history of Wyndham Park Nursery School. BBC Radio Lincolnshire interviewed Laura, Nancy and Alysia on theor breakfast show. Scott their DJ loved our project and is trying to help us find people with more photos so that we can 'spot the difference' on those too!
You can hear our interview by listening again to BBC radio Lincolnshire's Breakfast show on 9th March 2018 at roughly 2hours 53 minutes in.
Please send any old photos of the Nursery to enquiries@wyndhampark.lincs.sch.uk we would love to see them!