World Book Day 2018!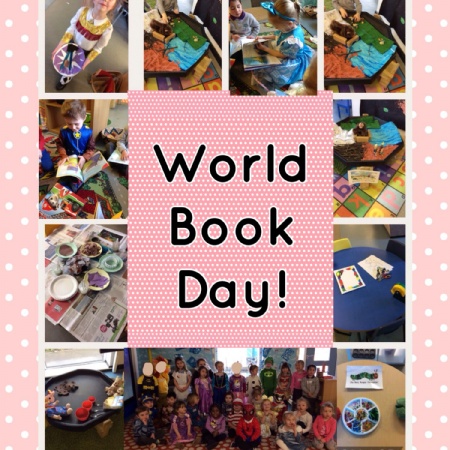 World Book Day celebrations!
It's safe to say that World Book Day was a success! We had lots of different activities to choose from including making the 'The Very Hungry Caterpillar' using playdough, making Gruffalo masks, painting with spaghetti "Room on the Broomsticks", Goldilocks story sacks, We're Going on a Bear Hunt tuff spot, and making collages with pictures of our favourite book covers!
We had lots of different characters arrive at Nursery too, Goldilocks, Spider-Man, Alice in Wonderland, lions and witches all came to play!!!!!! In our group times we looked at our favourite books from home and talked about why we liked them.
What a busy but magical day we all had!