The School Day
The School Day
Full day sessions (30 hours children) 8.30am -2.30pm - Packed lunches to be brought
Morning Session (15 hours children) 8.30am -11.30am
Afternoon Session (15 hours children) 12.00pm - 3.00pm
A Typical Nursery Session
There is no such thing as a typical day in Nursery.
We respond to the children's needs and interests so that every day looks different.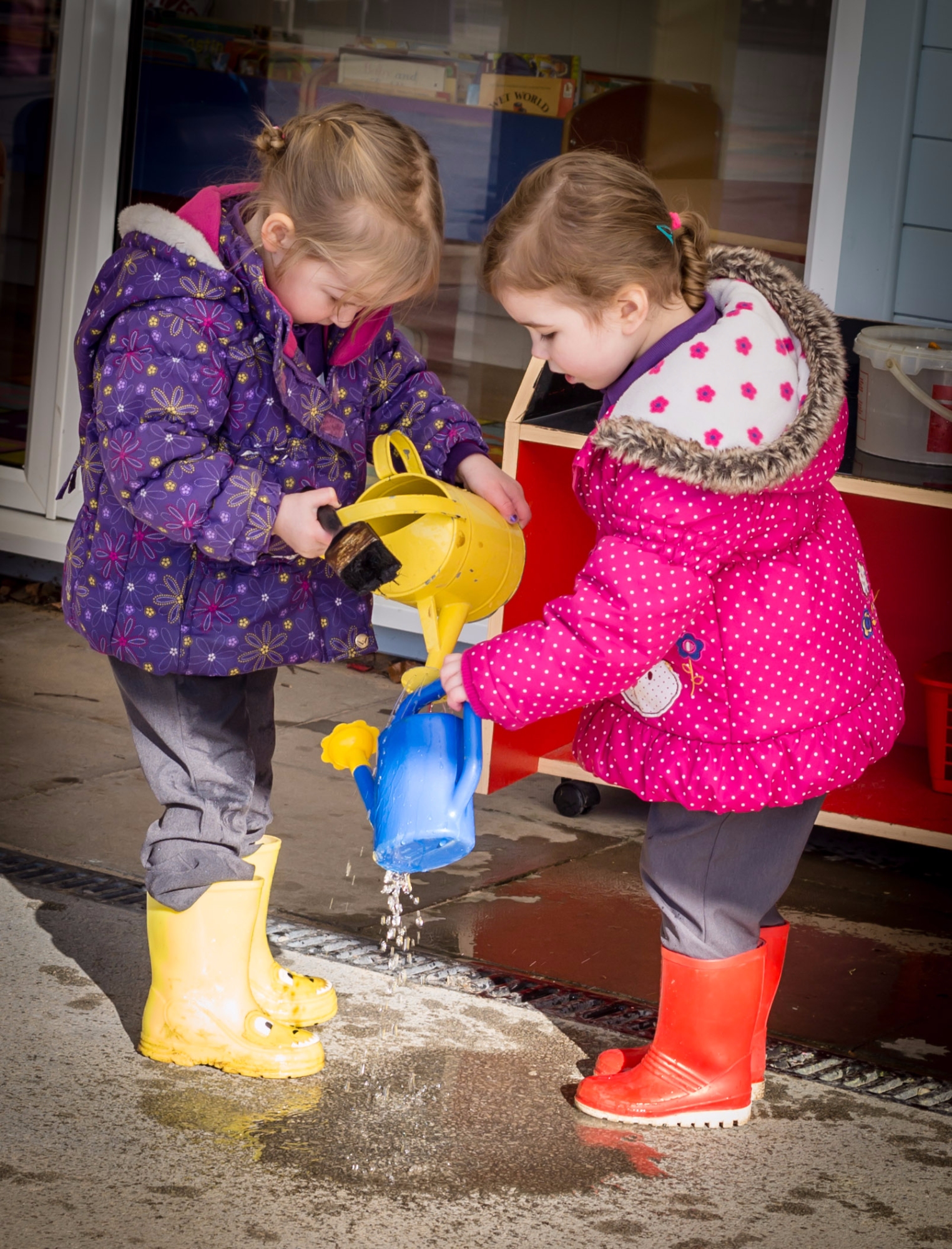 We try and keep a rhythm to the day so that children have a mixture of whole class, small group and independent learning times.
Learning takes place both inside and outside every day, so it is important that children come suitably dressed.
The format and structure of the day also changes over the course of the school year because what is appropriate for three year olds in their first term at Nursery School is very different to the needs of a four year old we are helping to get primary school ready.
The provision in the classrooms will also alter to reflect the needs of the children therefore the appearance of the classroom will alter over the course of the year.
| | |
| --- | --- |
| 8.30/12.00 | Children and parents/carers are welcomed to nursery. Children join their group for a short welcome session |
| 11.30/2.30/3.00 | Children are collected by their parents/carers |